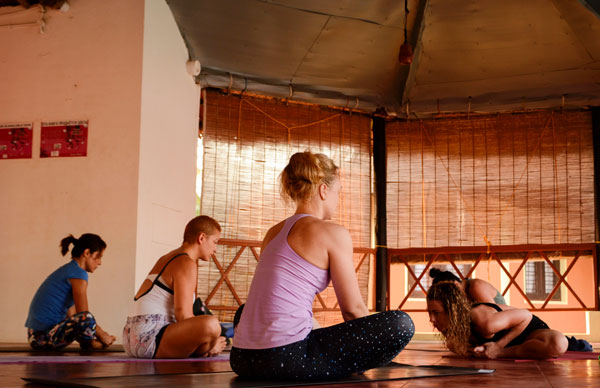 Yoga Classes Abu Dhabi
Vishnu Yoga and Lifestyle is a renowned yoga and wellness center in Abu Dhabi that aims to impart the practice of yoga holistically. We help bring a sense of mindfulness so that you can find your center and achieve inner peace. If you are looking to start practising yoga, we are the best option you can find in Abu Dhabi.
The daily routine of modern life can often get exhausting and stressful. If you are looking to unwind and regain your sense of balance and well-being, practising yoga is an excellent option.
However, learning yoga at home can be demanding and confusing. It can also cause damage if you do not follow the proper practises. Hence, we recommend that you visit a professional yoga studio for classes.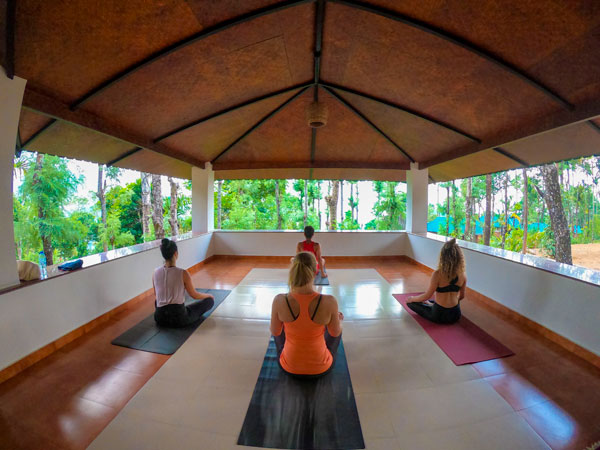 Why Vishnu Yoga and Lifestyle Studio?
At Vishnu Yoga and Lifestyle, our main goal is to help you relax, regain focus and strike the perfect balance between the body, mind and soul.
We aim to provide you with the best yoga learning experience.
Our guru Sri Bhakti Aloka Paramadvaiti Swami is a renowned practitioner of yoga and meditation who has thousands of disciples across the world.
We also have a team of professionally trained yoga teachers who offer personalised attention and care.
Whether you are a beginner or at a more advanced level, our trained teachers cater the course to suit your level of fitness and expertise.
We also take your personal medical history into consideration while creating training modules for you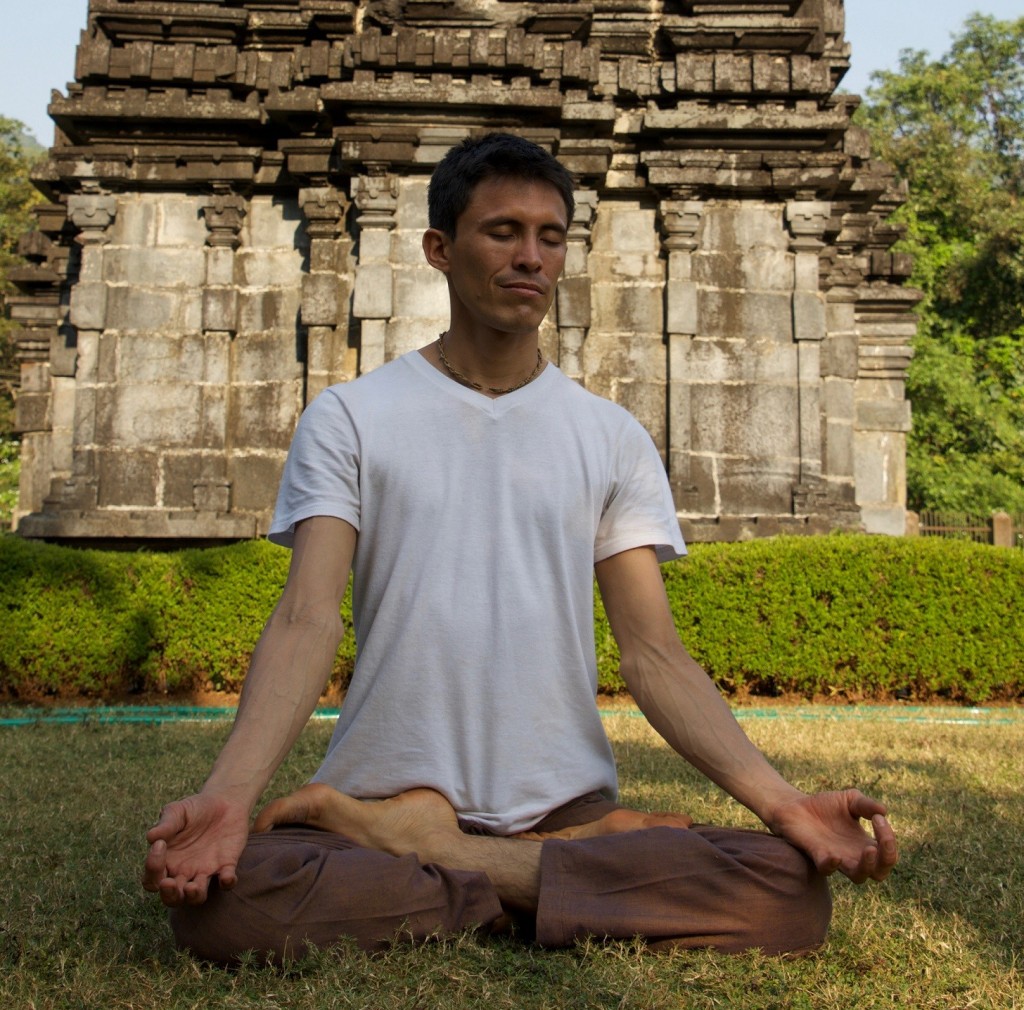 YOGA – Balance body, mind & breath
We organise different yoga and meditation programs to help you perform this ancient practice. From Hatha yoga to Ashtanga yoga, Power yoga, Vinyasa yoga and everything in between, our yoga classes help you attain inner peace and a sense of well-being.
Our teachers can help you find the right style and form of yoga to suit your specific concerns. We aim to integrate the principles of yoga so that you can adopt it in your daily lifestyle as well. Our classes help promote a sense of community and create a cultivated space that is safe and nurturing.
Book Yoga and Meditation Classes Abu Dhabi
At Vishnu Yoga and Lifestyle, we combine state-of-the-art teaching techniques and a calm and peaceful yogic environment to help you learn yoga in a fun and professional manner. If you are looking for yoga classes in Abu Dhabi, contact us for more information.