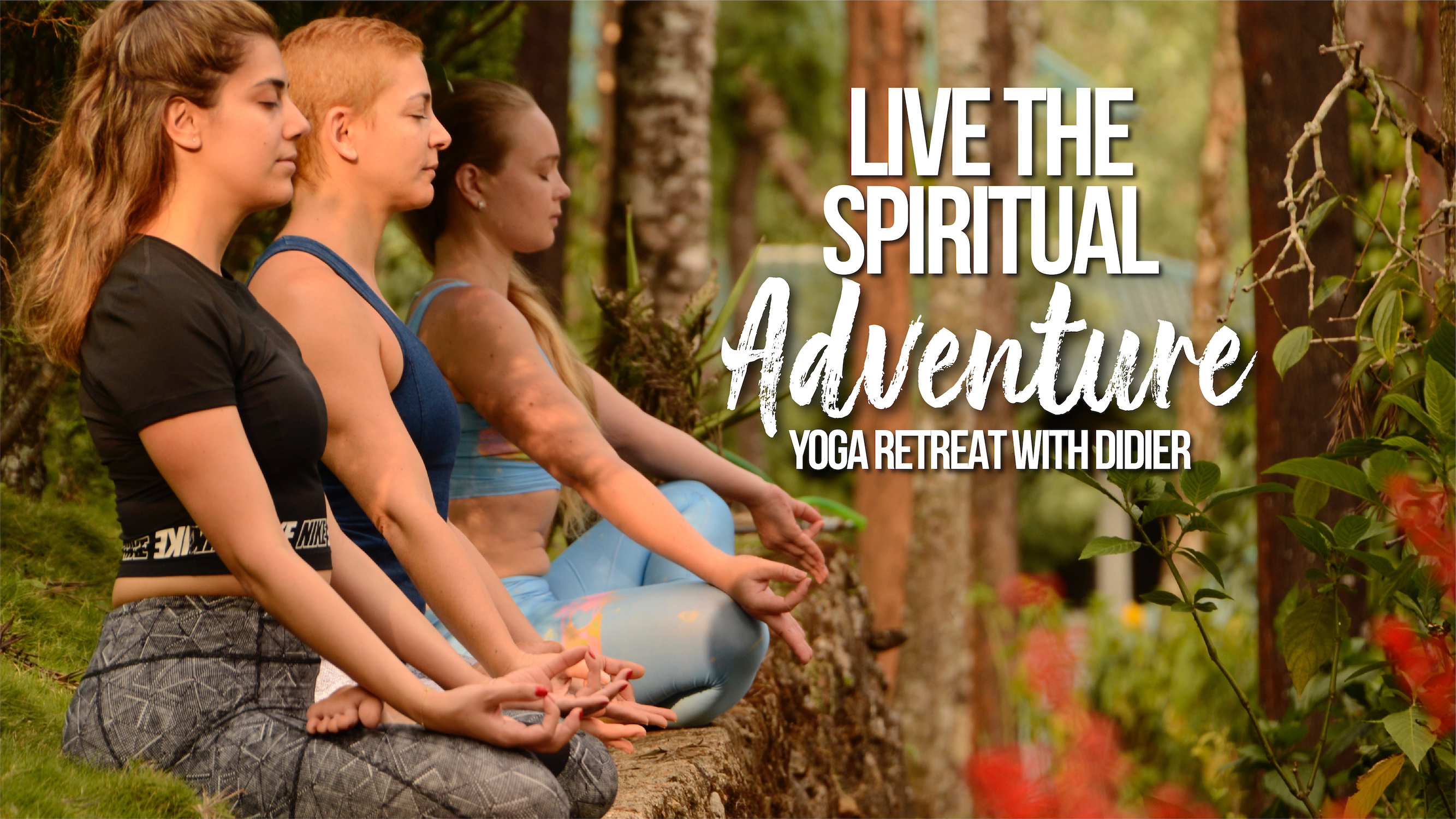 7 Days Yoga Retreat in Gokarna India
Surround yourself with the local flora and fauna, while listening to the sounds of the ocean, as the retreat sprawls along the coast; a mere three minutes walk from the beach. Namaste Yoga Farm is the place for optimum comfort and peace in a beautiful and calm environment perfect for yoga practice and relaxation.
March 15 / 12:30 pm
-
March 22 / 12:30 pm
Namaste Yoga Farm
Live this spiritual adventure with this March!
March 15 to 22 in Gokarna – India
Om beach in Gokarna – India
A beautiful paradise hidden on the coast of southern India
With and amazing venue: Namaste Yoga Farm is the best resort in the area and it is located just 3 minutes from one of the most exotic beaches in India, kudle beach.
7 days of exciting activities, Yoga, Meditation and time to relax and recharge energy.
A journey of self exploration
Join a new tribe, make lasting memories, while taking your yoga practice to a new level in Gokarna India!
Be part of our community with people from all over the world and take your yoga practice to a new level with the guidance of professional and traditional yoga teachers.
We have tailored an amazing daily program to give you the very best yogic experience along with many exciting activities.
Gokarna – India
The Yoga Classes are designed to suit all abilities and our team will be there to assist and enhance your practice based on each individual's needs.
Escape with us on an unforgettable journey to incredible destinations and know that we choose only the best venues for our Yoga Retreats.
Murudeshwara Temple Gokarna
Our Yoga Retreats are not just the best way to relax your body and mind but also a journey of self- discovery, harmony, balance and self-transformation while experiencing different cultures in exquisitely tranquil environments.
Treehouse in our Venue – Namaste Yoga Farm
A Typical Day:
Early morning Pranayama, Hatha or Ashtanga Yoga and Meditation practice* Healthy vegetarian breakfast
Daily adventures (visiting Ashrams and holy places, experiencing local cultures, trekking, nature excursions, shopping, and much more)
Healthy vegetarian lunch
Free time to enjoy the resort with everything it offers: the spa, the pool, the gardens, tea and snacks and the stunning beaches
Early evening Yoga practice and sunset meditation
Healthy vegetarian dinner and live music (Kirtans)
Kudle beach in Gokarna
What is Included ?
Daily morning and evening Yoga and meditation classes
Accommodation (single or sharing room)
Delicious healthy meals (Vegetarian or Vegan)
Tours and activities (trekking, visits to temples and ashrams, nature excursions, ecological adventures and much more)
Pick-up and drop-off at the airport Spaces are limited
---
---
Full itinerary
Sunday 15
Pick up from Goa Airport                                      5:00 am
Arrival at Yoga Farm Resort (Gokarna)                 11:00 am
Delicious welcome Lunch                                      12:30 pm
Walk to the amazing kudle beach                          2:30  pm
Beach time
Yoga and Meditation practice                                6:30 pm
Dinner
Monday  16
Pranayama, Meditation                                      6:00 am
Yoga class                                                            7:00 am
Yummy healthy Breakfast                                  8:30 am
Time to explore (Visit to Gokarna Village)       9:30 am
Delicious Local Lunch                                        1:00 pm
–      Self time to relax  (beach)                                   2:00 pm
Yoga and special meditation practice                6:30 pm
Dinner in Kudle beach                                       8:00 pm
Tuesday 17   
Deep meditation and Yoga practice                     6:00 am
Breakfast (yummy veg or vegan)                           8:00 am
Hiking through the beautiful mountains
to Om beach                                                                9:00 am
Lunch (Veg or Vegan)                                           1:00 pm
Self time to relax and explore                              2:00 pm
Yoga practice (Back bends)                                  6:00 pm
Dinner                                                                  8:00 pm
Wednesday 18  
Guide meditation and hatha Yoga                      6:00 am
Healthy Yummy Breakfast                                  8:00 am
Tour to shiva cave                                                9:00 am
Lunch (Veg or Veganan)                                      12:30pm
Self time (Relax)                                                  2:00 pm
Candle Meditation and Hatha Yoga Class        6:00 pm
Dinner                                                                 8:30 pm
Thursday 19
Meditation and Ashtanga Yoga class             6:00 am
Healthy Yummy Breakfast                             8:00 am
Gokarna Main beach
(surfing lesson optional)                                 9:00 am
Lunch in Gokarna beach                               1:00 pm
Self time (relax )                                             2:00 pm
Yin Yoga class                                                6:00 pm
Dinner                                                            8:00 pm
Friday 20
Yoga and meditation class at the beach          6:00 am
Healthy Yummy Breakfast                              8:00 am
Self time (Shopping day optional)                   9:00 am
Lunch                                                                1:00 pm
Self time                                                            2:00 pm
Hatha Yoga (Arm balance workshop)             6:00 pm
Dinner                                                              8:00 pm
Saturday 21
Meditation and Yoga class (Power Yoga)          6:00 am
Healthy Yummy Breakfast                                8:00 am
Self time (Surfing lesson Optional)                   9:00 am
Lunch                                                                 1:00 pm
Self time                                                             2:00 pm
Sunset meditation                                             5:00 pm
Hatha Yoga class                                               6:30 pm
Dinner                                                               8:00 pm
Sunday 22
Meditation and Yoga class                          6:00 am
Healthy Yummy Breakfast                         8:00 am
Self time                                                       9:00 am
CK OUT                                                    10:00 am
Leave to airport                                           11:00 am
Related Events
Follow us on Instagram